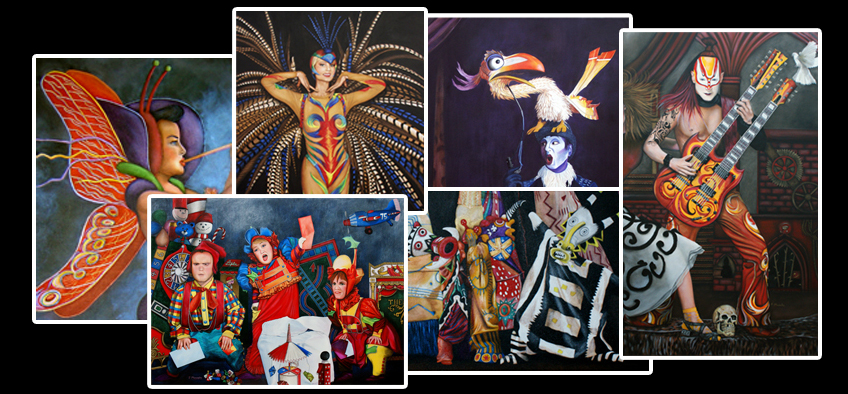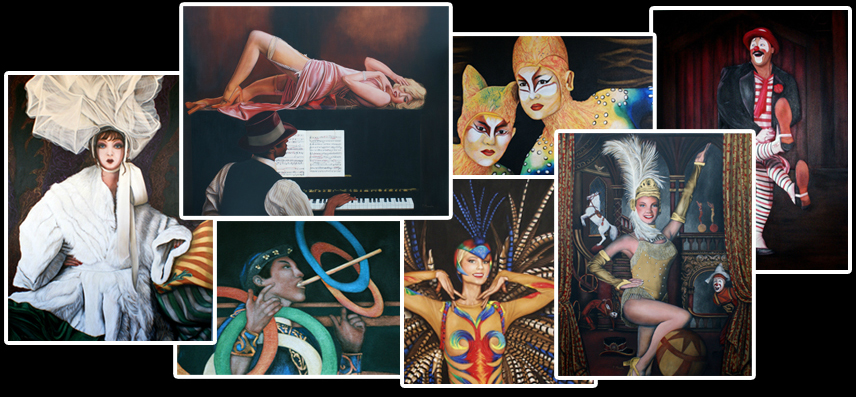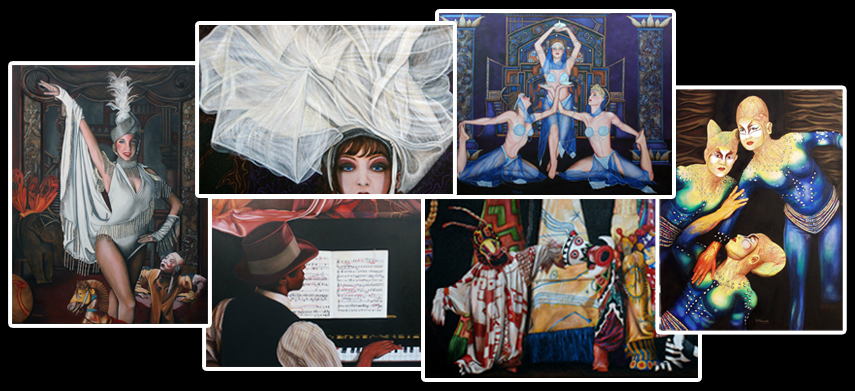 SINGER
As singer, I capture audience attention through performance by employing facial expressions to interpret meaning and emotions in music, using a wide vocal range while singing in various styles and genres. I am performing both as soloist and with a nine-musician band for large audiences.

I have experience performing in night clubs and dinner theater in Greece and New York as lead singer (1993-present). I performed in eight concerts for over ten years and toured internationally from 1995 to 2000. I have sung in various musical genres, including gospel, pop, rock, R&B and jazz, as solo vocalist and in duets for up to 100,000 audiences. Recorded and released more than 30 songs for which I wrote the lyrics and music.

- Twenty five years of experience performing in live venues.
- Studied at Turtle Bay Music School, N.Y.
- Vocal range of 8, 6, 5 octaves.
- Studio space-equipped for pre and post production provided.

PAINTER As painter, I bring theatricality and spectacle to my paintings, producing works on canvas that provoke the imagination to dream the impossible. I strive to stimulate and uplift the human spirit using an exciting sense of artful energy and the joie de vivre in ballet, the circus, plays and glamorous fashion, using their best elements. My paintings are graceful and rich in detail. The tenacity and dynamics of my work clearly suggest that I myself become part of the compositions themselves.

I am seeking to emphasize the most noteworthy aspects of people as I capture hidden emotions, quirky attitudes and daring personalities. I center my creations on bold movement of bodies and moments of excitement. Self-confidence, talent, consequence, persistence and expertise, reflected in the facial expressions and body language that brightens the subjects of my paintings.

The costumes in my paintings enhance my works with a dynamic, fun and exhilarating style. Mobility, vitality and animation are fundamental aspects in my works and provide the viewer with wacky characters in the midst of complex movements to ponder and enjoy.

Makeup in my paintings is not a simple transformation. It is a culture itself. I promote the qualities of each character by means of shiny clothing and theatricality. It is an activity that liberates me. I borrow elements from the entertainment world and I compose with imagination using my own personality. It's a free composition of sensual components which create a different reality. They transform the visible and the tangible. I give emphasis to what are the most remarkable characteristics in people. I am drawn to such qualities and impassioned by them. I am ecstatic by each and every new painting I create and, sometimes, I idealize these qualities, presenting them even better than they might be in reality. I apply my own inspiration on the canvas, driven by passion. By studying my work, one can see me as an artist in the world that surrounds me. My art transcends time. I refuse to submit to the laws of wear. Through my art, I find a sense of liberation from everyday life. This requires lengthy time in perfecting each painting. However, after I enter my signature, having finished each painting, I enthusiastically look forward to my next work.

At the core of artistic inspiration lies the moment when perfection is celebrated, reflecting the human potential. My artwork concerns all people, who overcome, even for a moment, their limitations as human beings.

- Ability to achieve excellence.
- A self-taught painter, my work has been exhibited in various N.Y. galleries.
- Experienced in oil, acrylic and mixed media (gold & silver leaf) painting, I would be an excellent choice for your commission.

WRITER As a writer, I have been writing The Simple Life inspired by my own life, filled with unexpected and varying ways of life styles and behavior that require me to adapt. I always survived, even if I had to turn negative aspects of my life towards my benefit. I am the girl that married her high school teacher and had two children from this marriage. I am the theologian with reference letters befitting a diligent student; a singer appearing in nightclubs and in concert halls. Also, the accomplished painter who is seeking to stimulate and uplift the human spirit with an exciting sense of artful energy. A photographer who ''paints'' through the camera's lenses. In addition, the glamorous television personality dealing with charming and ironic commentary. Furthermore, the sensual icon for Playboy and Penthouse. I have always accepted in my company people from all social strata, being the center of attention in high society circles, dressed in haute couture fashion, often self-designed. Notwithstanding my intensely adventurous life, I kept up with my responsibilities as a mother, daughter, wife and as a woman who loves being stylish and physically fit.

Appearing in a variety of photographs as different satirical characters, as well as video intended to free the mind. I am creating certain images, with the intention of conveying different types of people as well as society itself, hoping for potential improvement. Using humor, my articles employ constructive criticism. Irony in my writings is enhanced with sarcasm, parody and analogy. Through irony and sarcasm, I apparently accept the very things I intend to oppose. Humor is not always a major component, albeit there is often plenty of humor, usually to offer comic relief for what might be harsh preaching. There are times that the articles are not at all humorous, nor are they intended to be. Even the most common of topics, always promote substantial thinking.

The importance here is that the readers are primarily amused and then are compelled to think, because they first have to know their own selves, before sharing different worlds with others.

- Greek Overseas Press Correspondent.
- Bachelor's degree in Theology, National and Kapodistrian University in Athens, Greece.